FileMaker Pro now supports Siri Shortcuts on Mac, iPhone, iPad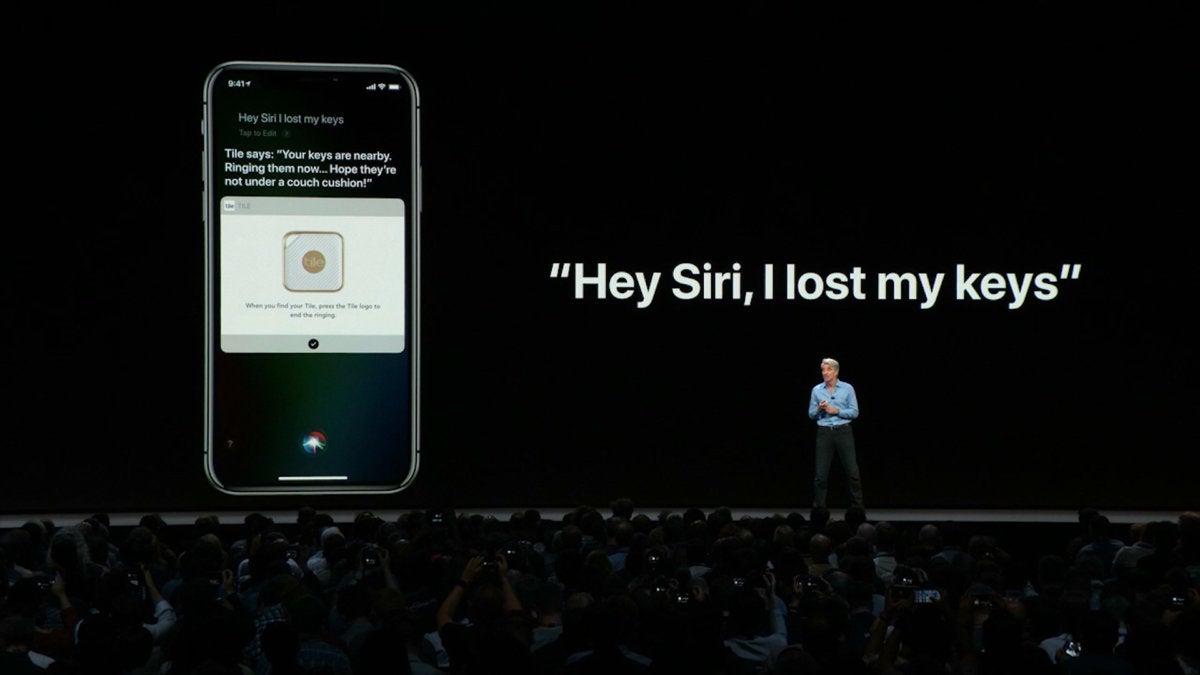 You can now run FileMaker scripts using Apple's Siri Shortcuts app on Mac, iPhone, and iPad, a promising initiative that allows for greater automation for some business users.
Shortcuts for FileMaker
Apple subsidiary Claris first introduced support for shortcuts a few years ago in FileMaker Go, the mobile version of its venerable cross-platform relational database app. The company has now extended this support to Mac users with its very recent macOS Monterey update.
The introduction of this support means that you can run FileMaker scripts like any other shortcut, including through Siri.
You must indicate which of your scripts you want to "give" the shortcuts, after which you can use those scripts in the routines you design. You must also assign privileges to these scripts to allow them to access them. "You can then run a shortcut using the Shortcuts app or Siri voice commands to open the file, run your script, and pass an optional parameter," FileMaker explains.
This support allows businesses using FileMaker to create voice commands to activate certain tasks. These can include automations, inventory updates, or just a process launcher.
You can also embed the FileMaker scripts you have given into the workflows of any other application that supports shortcuts. (This video can help explain how it works on iOS, but make sure your devices aren't listening to the "Hey Siri" command the narrator uses far too often during the presentation.)
How would you use this?
How useful is it? Prosaic deployments will include the ability to automatically open specific databases or send business cards while more sophisticated uses include the ability to verify customer orders, create reports or obtain business critical data. You can ask Siri how many orders your business received last week or yesterday, or check the status of a specific order, for example.
These shortcuts will proliferate on all the devices you use to sign in to a specific iCloud account. They don't necessarily need to be activated by Siri, they can also be location-based or proximity-based and appear as a button (or app icon) on the Mac desktop or computer. 'homepage.
I think this feature will work well with app support for Apple's CoreML.
FileMaker developers can already use CoreML to add machine learning to applications. This allows tasks such as object / face detection, image classification, text prediction, etc. In conjunction with shortcuts, it allows for the creation of automated inventory management systems using cameras on iPads and iPhones, for example.
Why it matters
What's most useful about this feature is that it's relatively accessible. Although FileMaker Pro is complex, it is not too much complex, and many businesses around the world are using the app to support their work.
This is because it is emerging as a good example of a low-code solution that can be configured to meet real-world business tasks and that can also scale to meet more complex demands. We know that low-code and no-code environments will become increasingly popular in enterprise computing, especially as the demand for developers continues to grow. Reflecting this, Gartner says the low / no-code market will be worth around $ 13.8 billion this year.
Part of the reason is that these types of options allow companies to quickly build and deploy solutions to meet changing needs without competing against (expensive) developer time. In part, the relatively fluid yet powerful development environments match the expectations of Gen Y and Gen Z employees. The idea is to evolve when you need it, but most routine tasks should be easy to do. automate.
"Globally, most large organizations will have adopted several low-code tools in one form or another by the end of 2021," says Fabrice Biscotti, vice president of research at Gartner. "In the longer term, as companies embrace the principles of a composable enterprise, they will turn to low-code technologies that support application innovation and integration. "
It is in this context that Claris' decision to adopt Apple's Shortcuts technology corresponds to the emerging needs of businesses. It also suggests that the shortcuts themselves should evolve as a business-centric solution, meeting more than the core needs of consumers.
Please follow me on Twitter, or join me in the AppleHolic Bar & Grill and Apple Discussions groups on MeWe.
Copyright © 2021 IDG Communications, Inc.